The surgery is conveniently based in Kirby Chemist on Teddington High Street. When we were looking for a practice base we felt Kirby was the perfect fit. A large well established pharmacy on site has great benefits for a GP surgery as prescriptions can be dispensed immediately.
Kirby is much much more than that and the CQC Registered Dental Practice, the Pilates Studio, Skin Clinic, Podiatry and Dental Surgery make it an ideal location to deliver Personalised Lifestyle Medicine. The Pharmacy stocks a wide range of supplements and other products which complements our practice.
We are registered and inspected by the Care Quality Commission and the clean and welcoming environment allows patients to feel at home. We are a friendly and close knit team and our mission is to provide personalised family General Practice with a clear focus on well being, nutrition and lifestyle advice and support.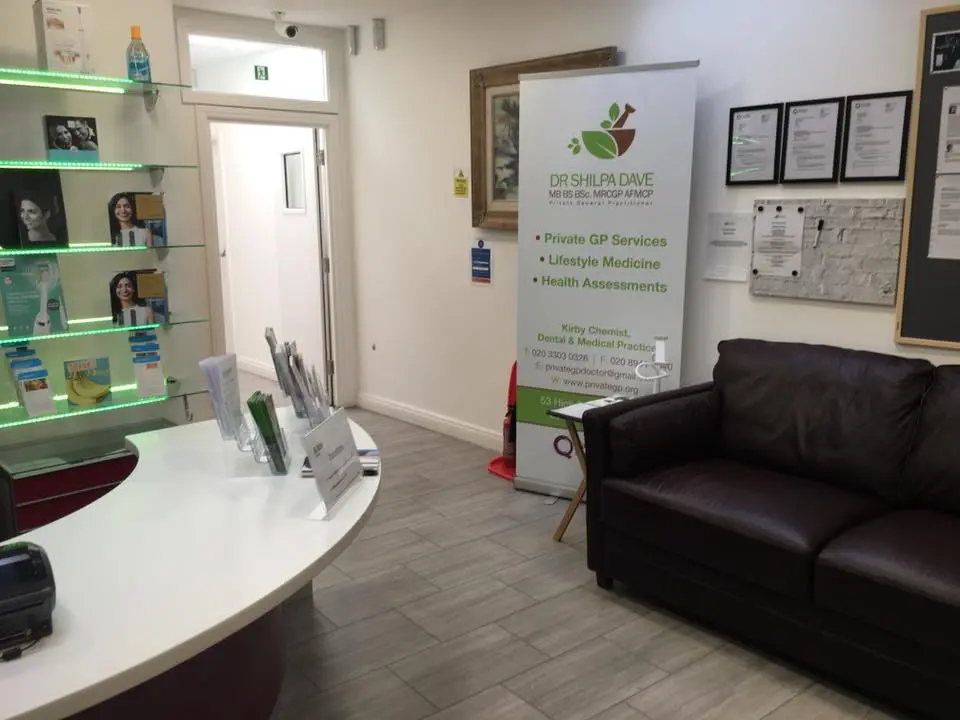 We also have a second branch at the North Clinic in Twickenham, conveniently located in the centre of Twickenham in King Street opposite Cross Deep NHS GP practice. Parking in the Marks and Spencer car park is convenient, as are bus stops such as the R68 and R70 routes.