Perimenopause and Menopause
Perimenopause and Menopause
Perimenopause & Menopause
The menopause and the years leading up to it can be difficult. It has a marked impact on a woman's sense of wellness.
Dr. Shilpa has a special interest in women's health. She is a member of the British Menopause Society and the Faculty of Sexual and Reproductive health. Dr Shilpa often applies and integrates her interest in lifestyle and functional medicine with a more conventional  evidence based approach to managing the menopause, employing a wider knowledge of the effects of genetics, biochemistry and lifestyle from her training.
As well as discussing HRT she will discuss the benefits of looking at your lifestyle at this time of change. This can open the conversation to looking at overall wellbeing, weight and nutrition. When reaching midlife it is  even more important to address such  issues that can affect your long term health.
Dr Shilpa typically advises for an initial appointment, similar to one found in a comprehensive health screen. This enables her to help women look at their health at this stage as a whole as well as a closer look at their hormones. The Platinum Health screen is ideally placed to look at hormonal and cardiometabolic health as well.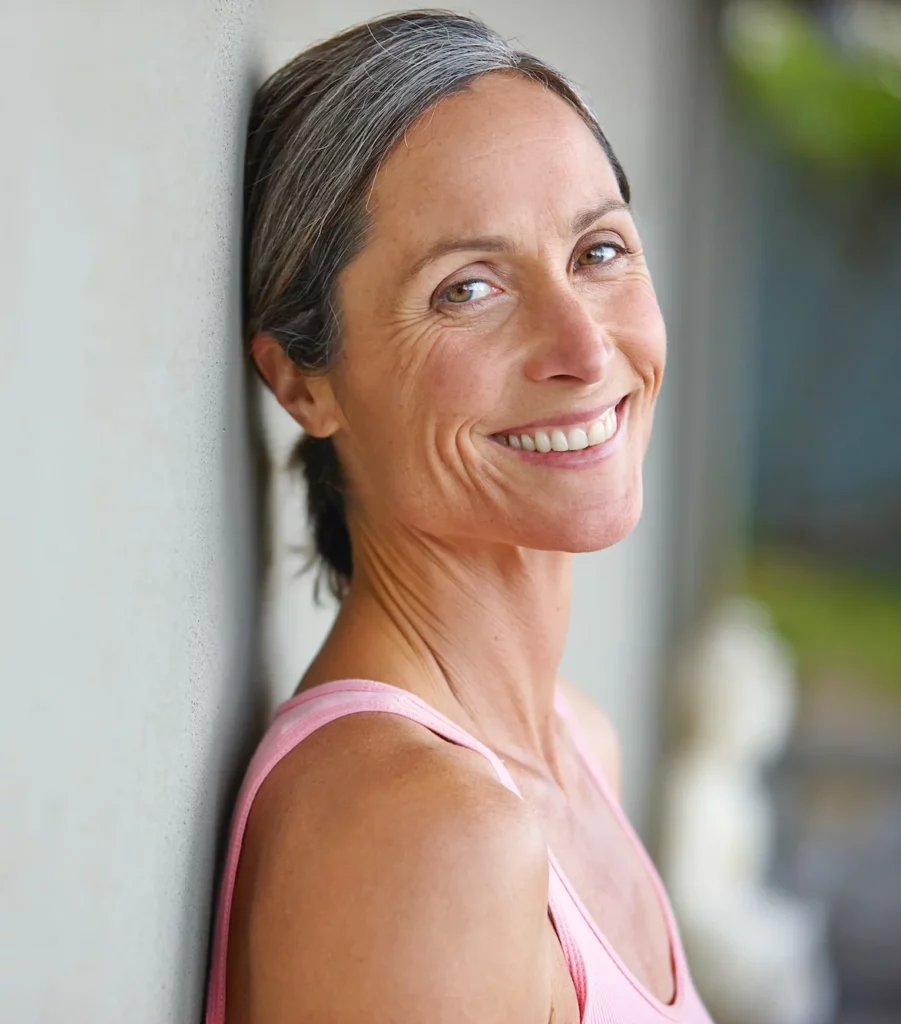 If it is your first time seeing Dr Shilpa  to discuss your concerns a Menopause Pathway Plan would be advised. This includes an initial 60 minute face-to-face or video appointment with a 20 minute follow up appointment a week later if bloods are taken. There will be a review after about 8 weeks and a 30 minute review after 3 months.
Dr. Shilpa does recommend having an annual health check which is a good opportunity to look at overall health and a more preventative approach. It may be worth doing this first and then stepping onto the Menopause Pathway Plan afterwards.
Blood tests may be recommended as some conditions can present like the perimenopause or menopause. Blood tests will be needed if prescribing testosterone. 
Should blood tests be required when discussing your menopause, we typically offer these options:
Basic Hormone Screen
Testosterone, Free Androgen Index and SHBG – £98
Oestradiol, Testosterone, SHBG, Free Androgen Index – £115
Shilpa Dave Health Menopause and Wellness Screen 
FBC, Kidney and Liver Function, Lipids, Thyroid Function, Glucose, Oestradiol
Testosterone, SHBG, FAI, Vitamin B12 and D and Folate , Ferritin – £350